Take the next steptowards your success.
Use our experience and expertise to get a tailored study plan and help you achieve your vision for the future.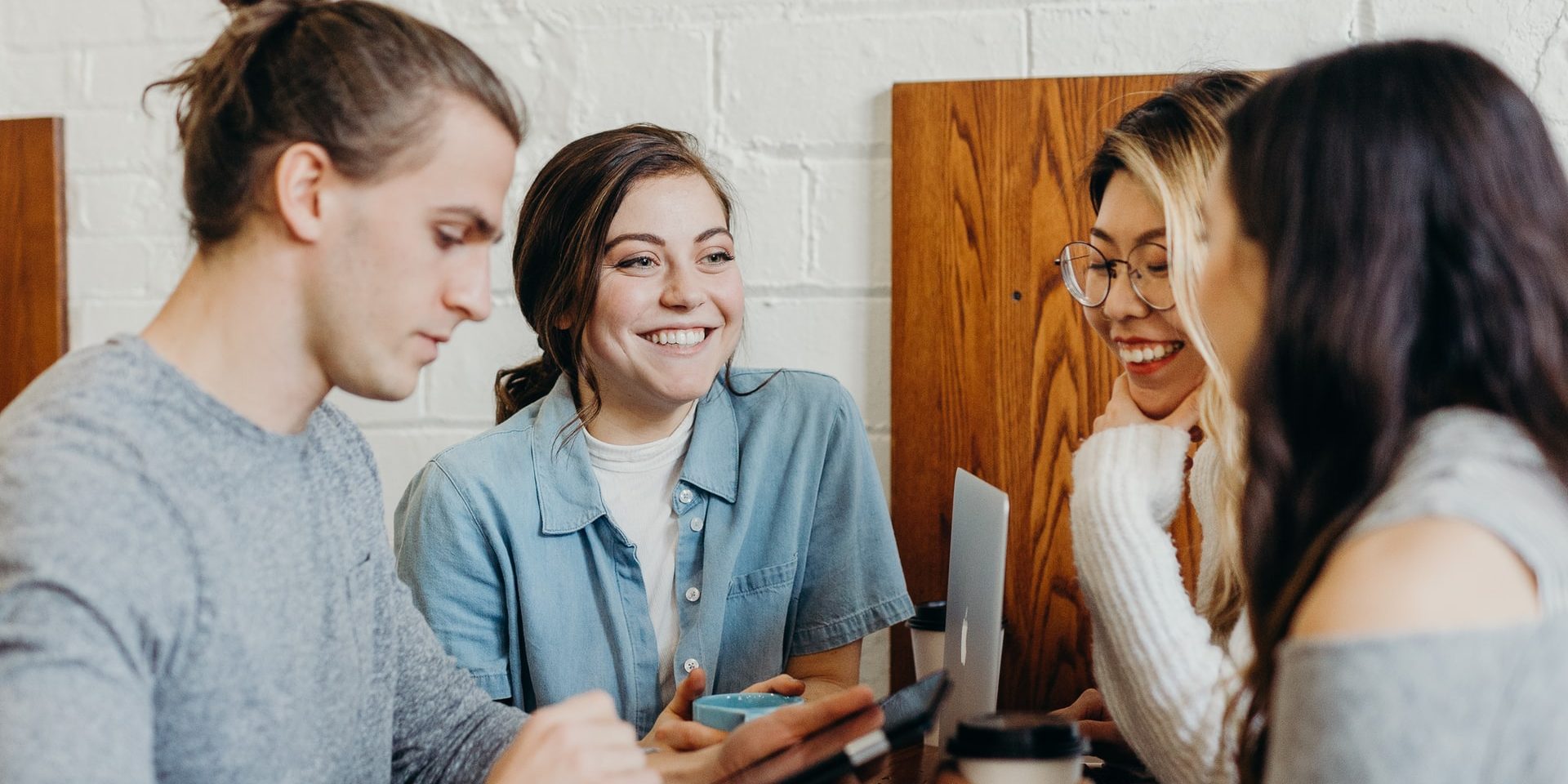 Courses for adults
New opportunities are on your horizon.
Stand out in the job market crowd. Succeed in your academic studies at university. Travel to new places around the world. Or enjoy living in your new city.
Whatever your ambitions, our multi-language courses will help you to achieve your personal goals, exceed your expectations and succeed in taking those exciting next steps in life.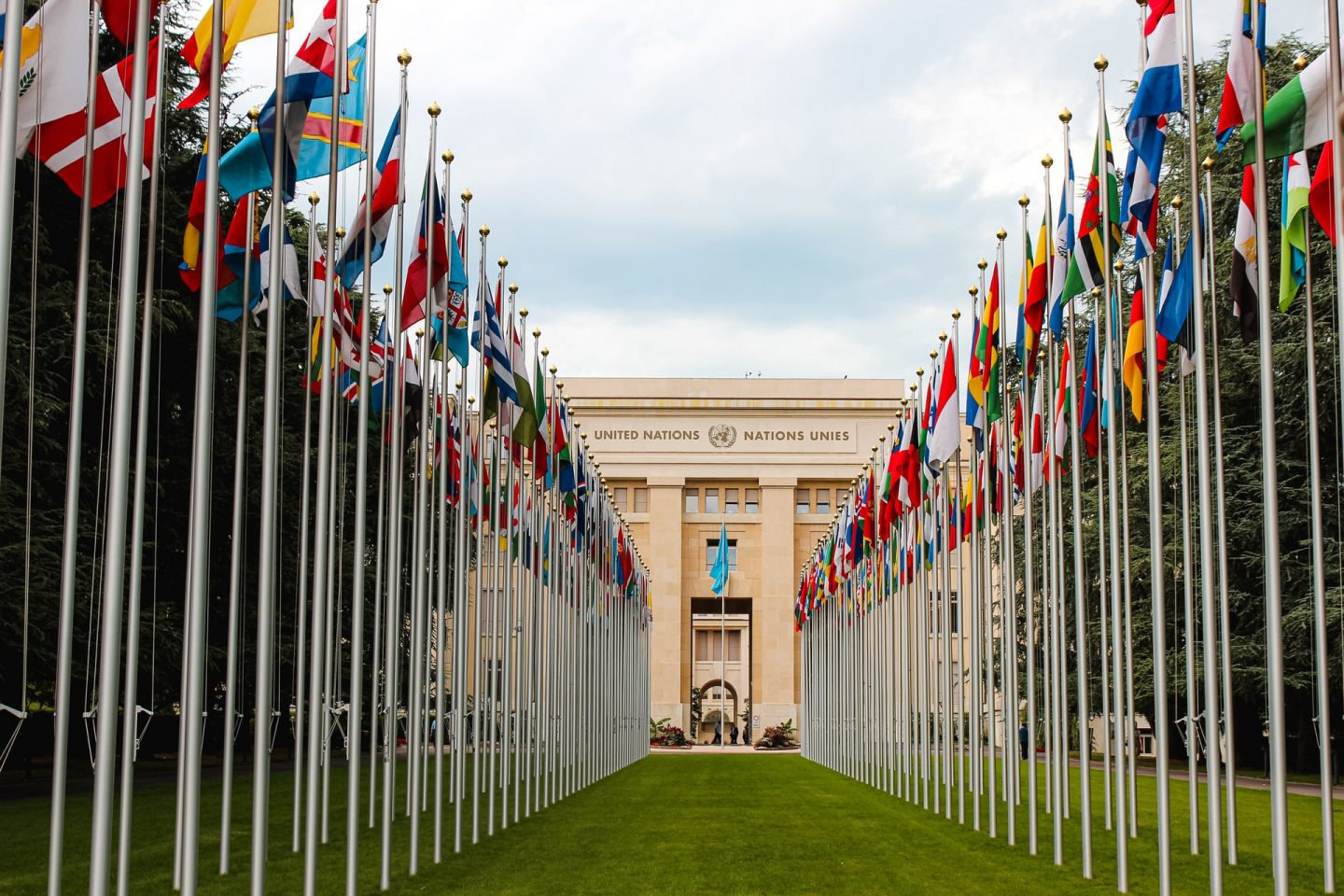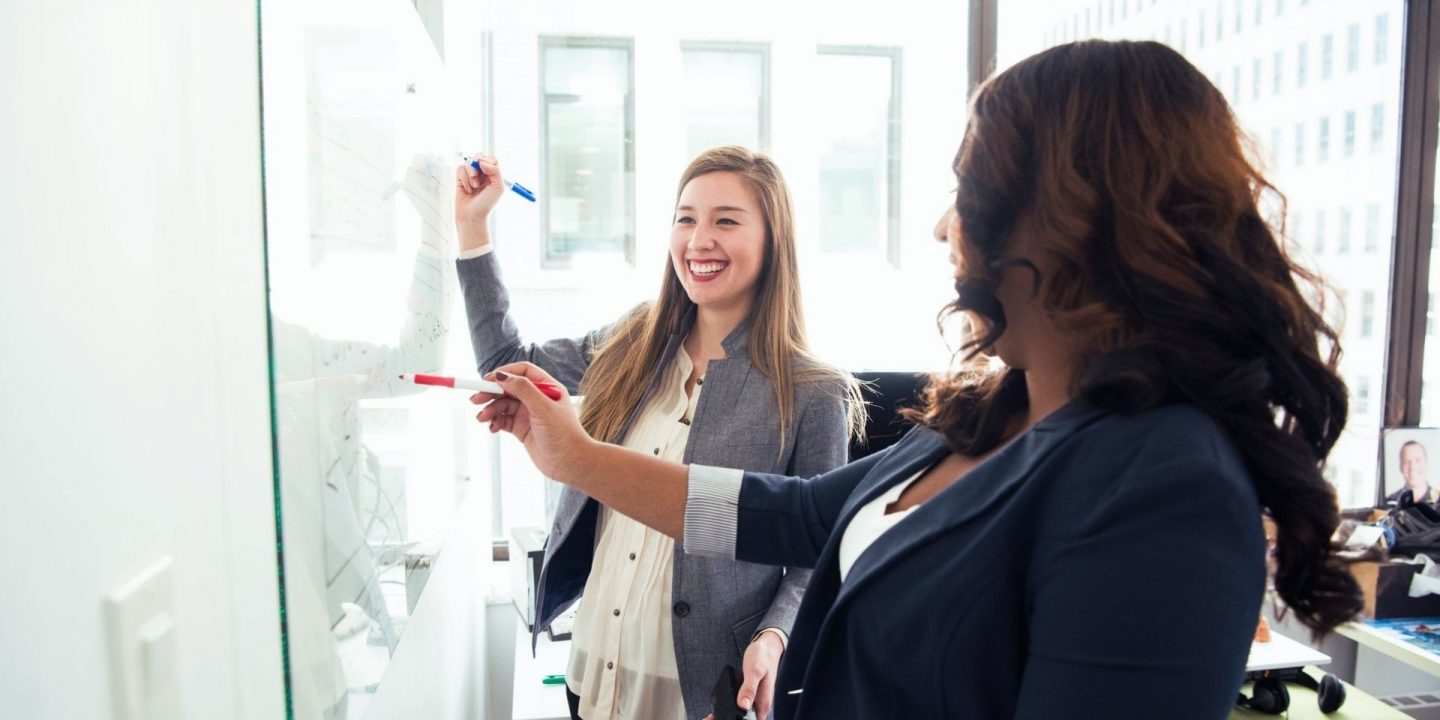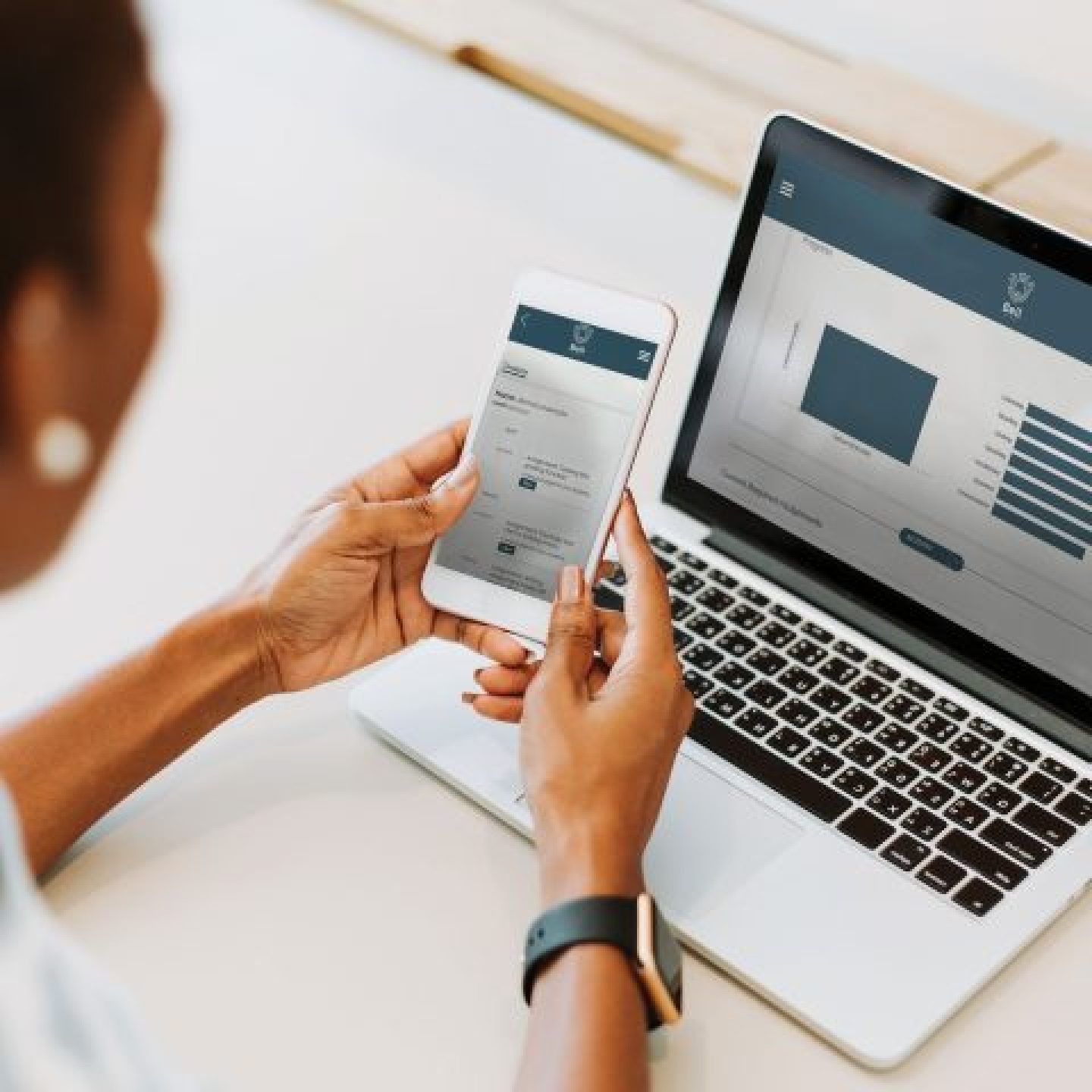 What is your learning goal?
Choose from 12 modern languages, and we will work with you to create a personal plan to help you strengthen your skills in reading, writing, speaking and listening.Let us help you become confident communicating in a range of different situations - at school, university, work or when travelling and socialising.
Prepare for an internationally-recognised language certification to help you on your road to success. With our extensive experience with English, French, Spanish and German exams, you will gain effective skills and techniques to achieve your desired score.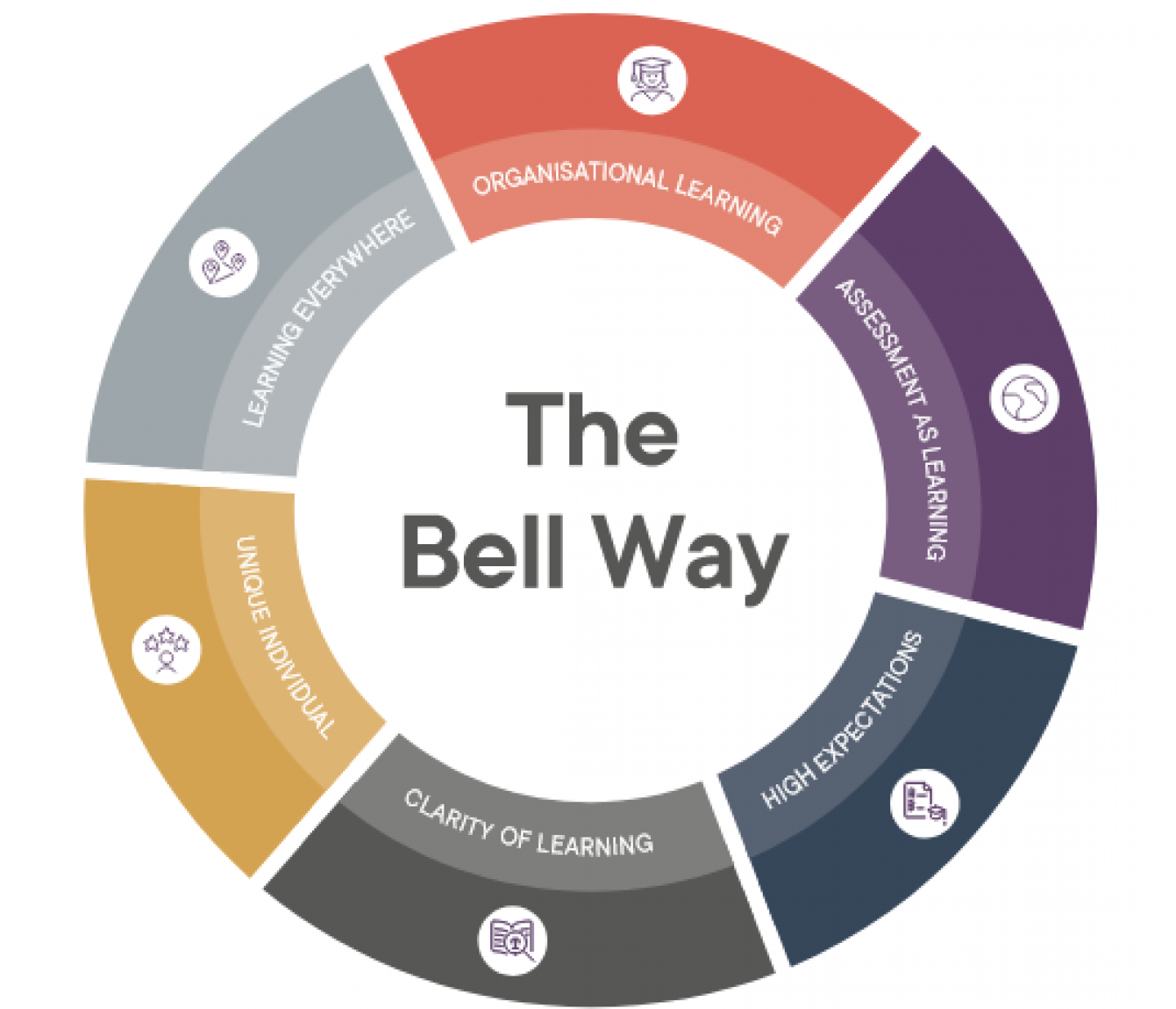 learning the bell way
An integrated approach to language learning.
On all our courses, we design individual study plans and constant feedback – using the six principles of The Bell Way – to help you maximise your time at Bell and achieve your learning goals.
You will also have access to our digital learning environment to continue your progress outside the classroom.
Why choose Bell?
Here are just a few reasons why we think Bell is the right school for you.
Track record of success

As a leading language school and education provider in the UK, Bell has a successful track record in delivering unforgettable learning experiences to students across the globe since 1955, when its first school was established in the famous academic city of Cambridge.

For over 25 years, we have combined this international expertise with our knowledge and experience to Geneva, developing a strong reputation in delivering expertly-designed programmes underpinned by The Bell Way – developing confident, curious and capable children with a natural fluency in English.

Ideal location

Bell Colombettes is located at the heart of the international district, home to the Palais des Nations complex of UN offices in Parc de l'Ariana and World Trade Organisation.

For you, that means convenient car access and easy transport links – by train, tram and bus – making the school an ideal location for you to attend classes easily – particularly if you work or commute to the Right Bank (Rive Droite), including Servette and Petit-Saconnex, Paquis and Nations, Saint-Jean Charmilles and Grottes and Saint-Gervais districts.

Our students are individuals

At Bell, we get to know our students as individuals. We will always take time to understand your learning capabilities, the ways you like to learn, and your strengths as well as your difficulties.

But we do more than that. We are interested in getting to know the real you – your individual interests, your hobbies, your stories and your ambitions for the future.

You are an individual. And we would be honoured to welcome you to the Bell family.

Learning the Bell Way

Each student's learning is guided by the 6 principles of The Bell Way. A learning approach model that we developed alongside an Emeritus Professor from the University of Cambridge.

The Bell Way is core to everything we do at Bell, enhancing your child's progress and success in achieving their goals.

Corporate training

We have a successful track record of taking the bespoke needs of our clients to coordinate or design and deliver courses that exceed their expectations. We deliver measurable outcomes and a memorable experience for all our partners, organisations, corporations, and individuals.
HOW TO APPLY
Let us help you achieve your learning goals
We are here to help you find the right course for you.
If you have found the right course, you can contact us to make it happen.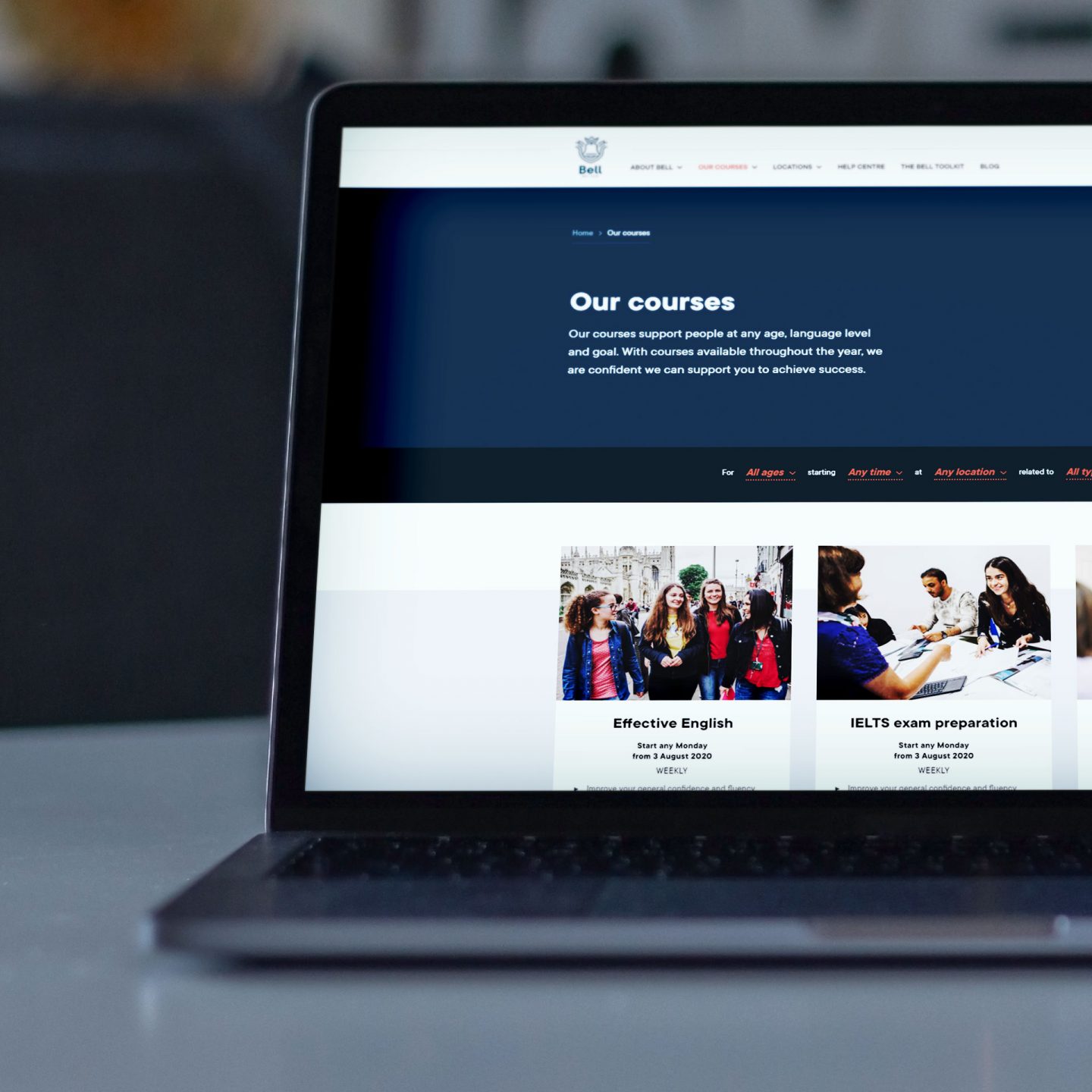 Find out more about this programme