The Bell One World Primary School
A Voyage of Discovery
Fascinated by something? So are we. Let's harness your child's natural curiosity and build their skills for learning, life and work.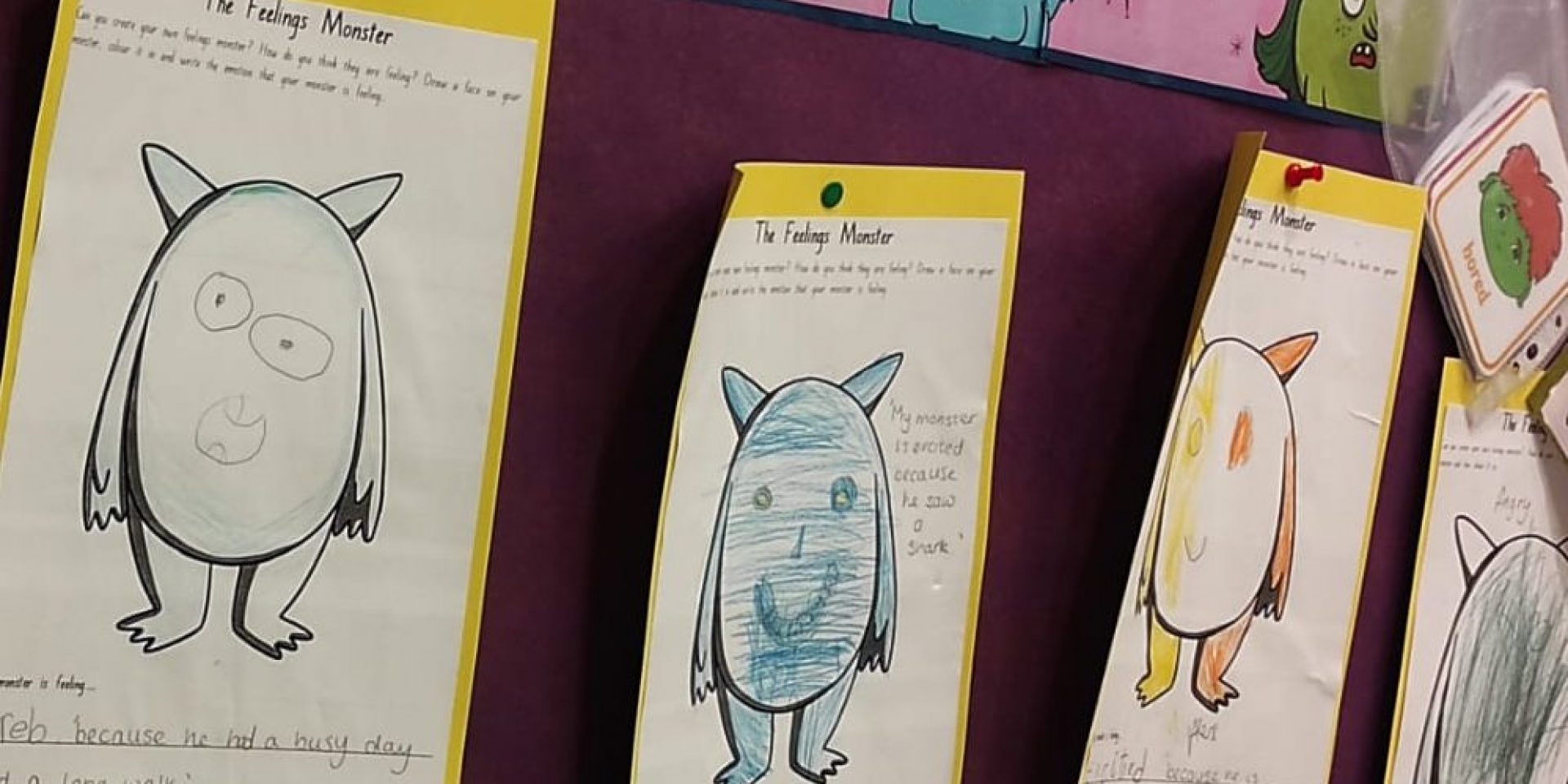 pRIMARY SCHOOL
The start of a lifelong love of learning
At Bell Primary School, your child will follow the English National Curriculum. After Reception Class (ages 4-5), your child will move on to Key Stage 1 for ages 5-7 and Key Stage 2 for ages 7-11.
The English system emphasises self-confidence, teamwork and experimentation. It places great emphasis on the arts and sport and on the development of the child and positive teaching.
Through thematic learning, we follow the national curriculum which provides pupils with an introduction to the essential knowledge they need to be educated citizens. Our programme introduces pupils to the best of what has been thought and said, and helps to foster an appreciation of human creativity and achievement.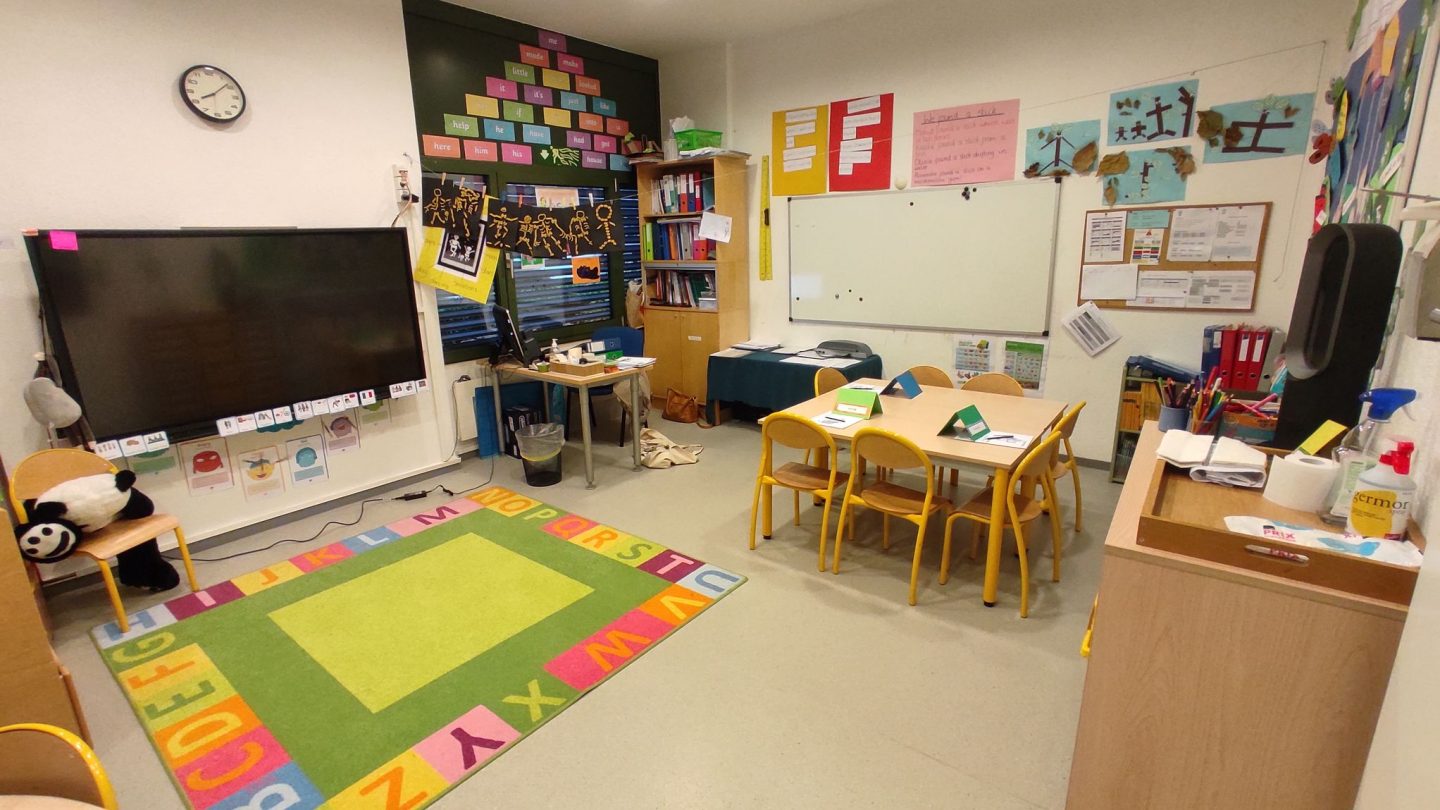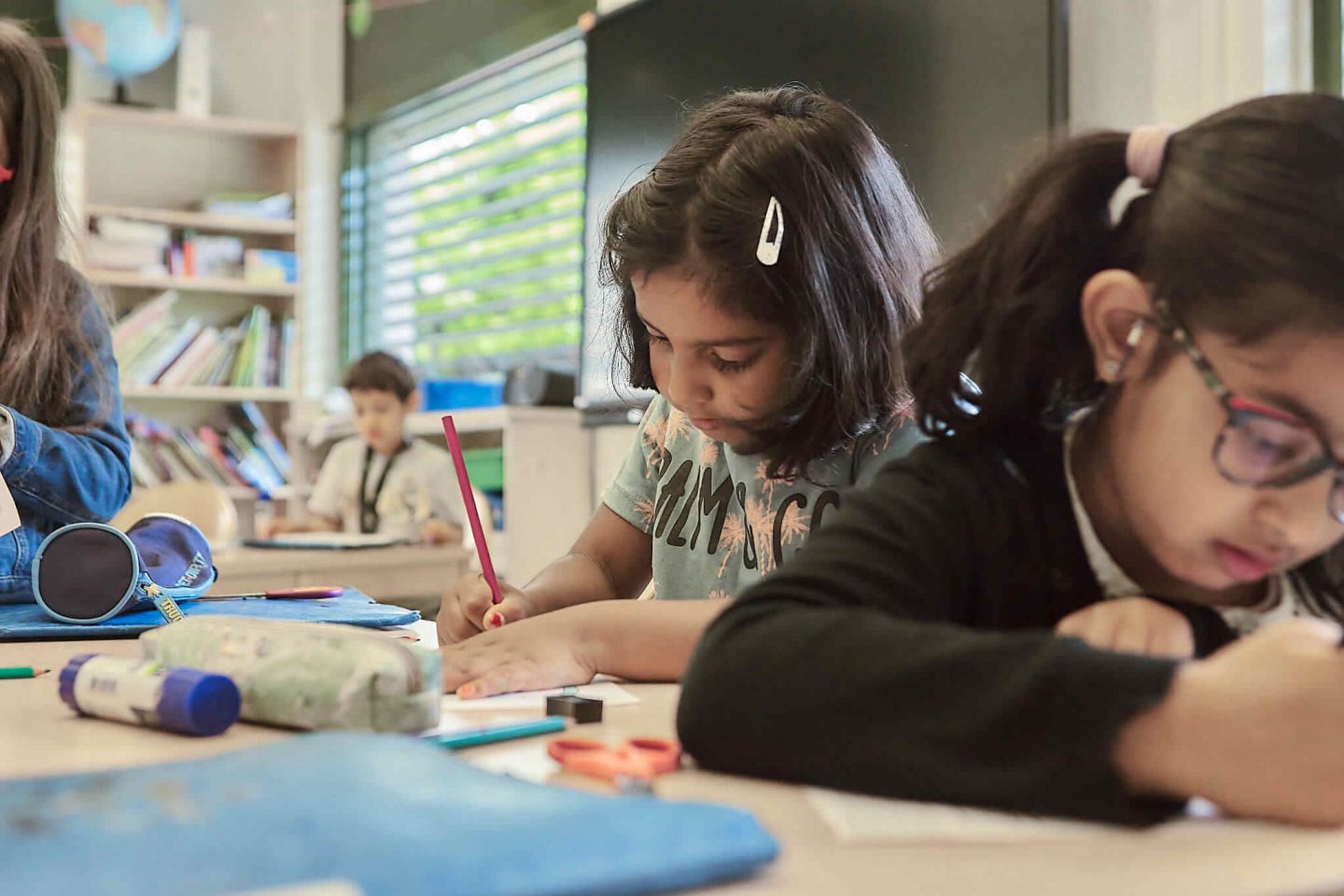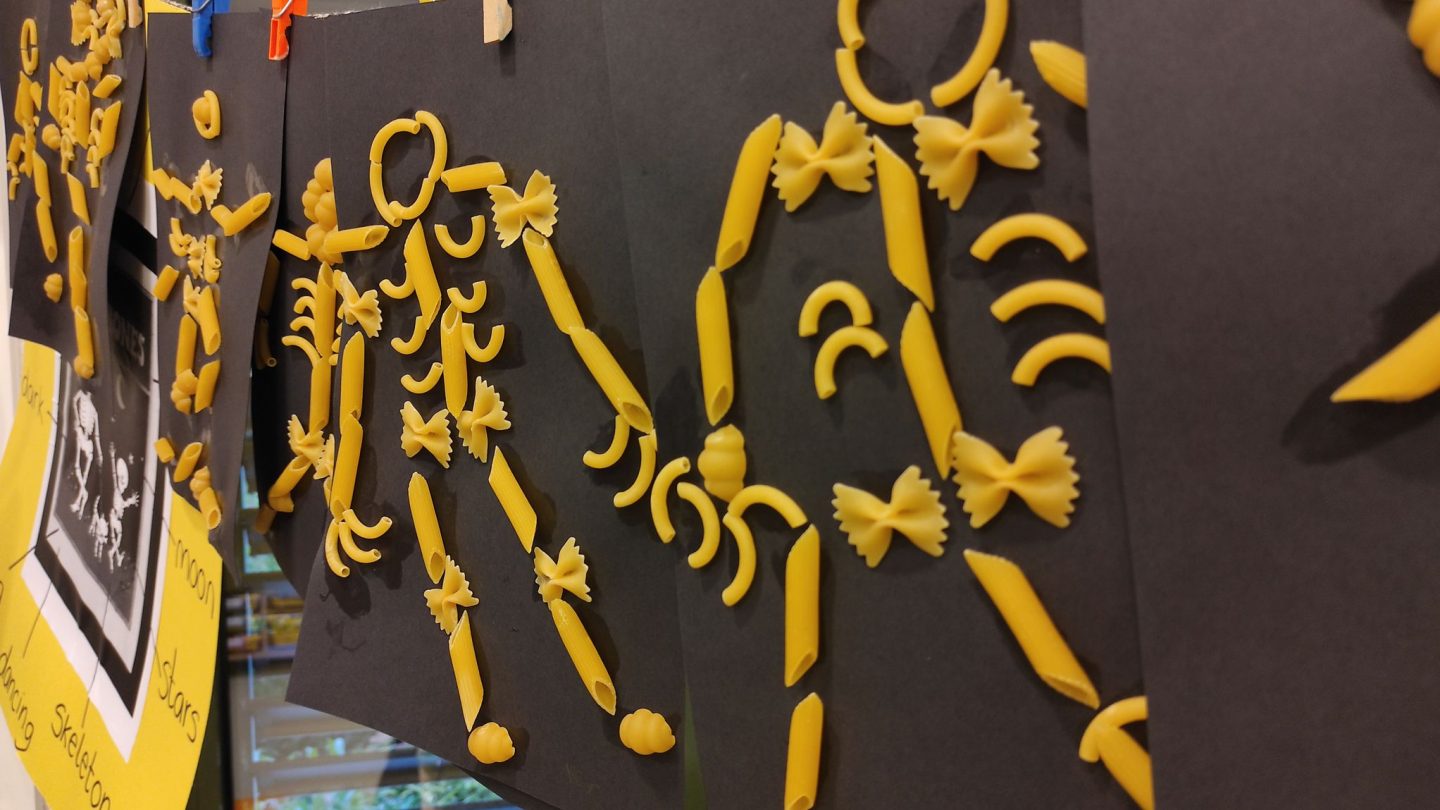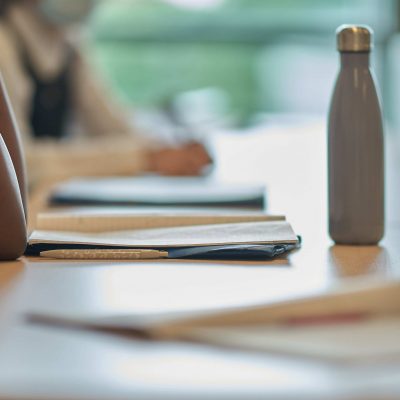 Leo's Parents

We wanted to show our gratitude to you for all the attention and care for Leo. He was able to settle in quickly and make progress academically. It is all thanks to your close attention and experienced discipline.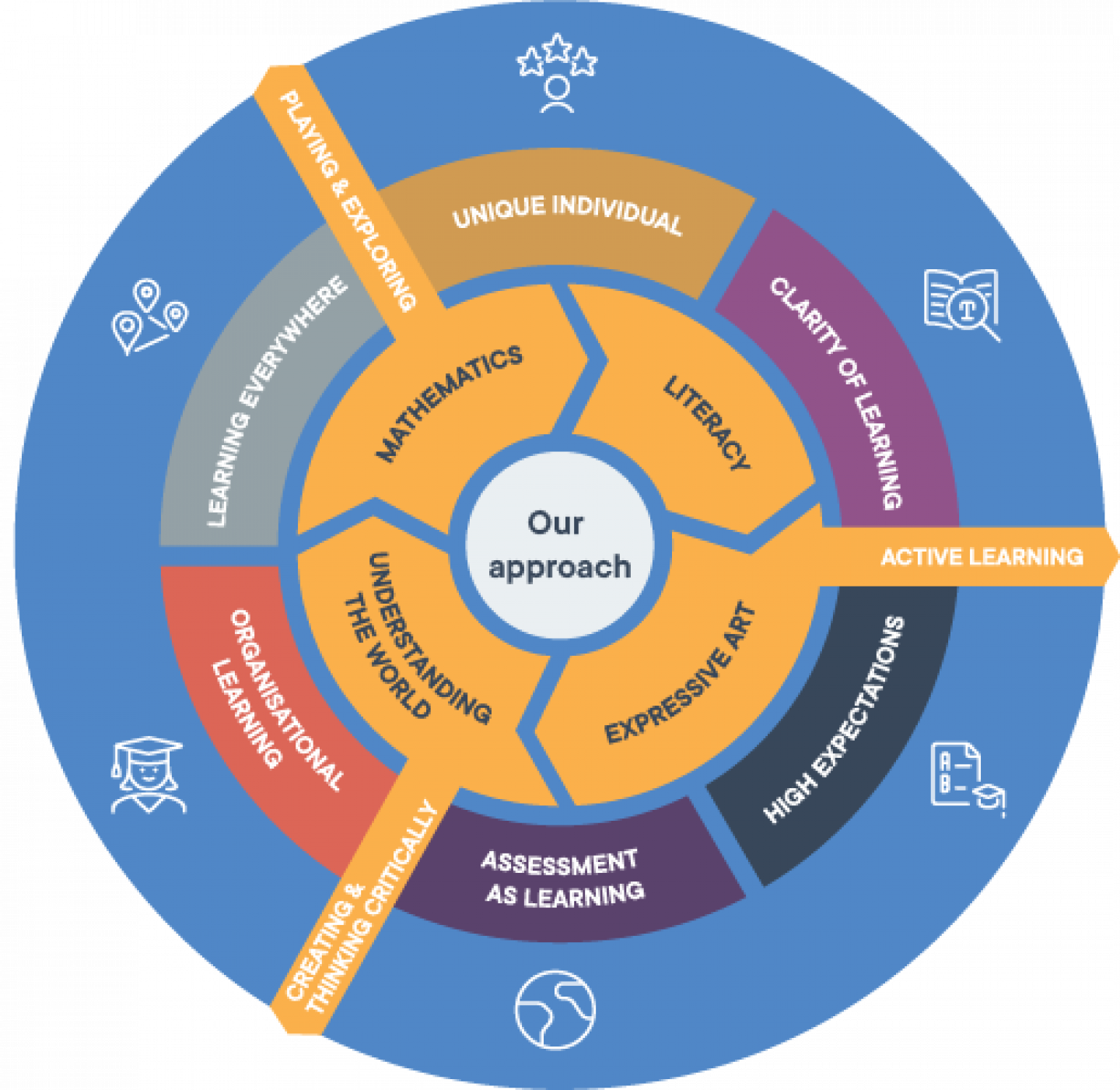 learning the bell way
Our approach
As a parent, you naturally want the best for your child and we know that nothing less is good enough.
Our curriculum starts with the Early Years Foundation Stage (EYFS) framework in Nursery to Primary Reception and progresses to Key Stage 1 curriculum in Primary Year 1 and Year 2 – a standard set across all schools in England.
By also using our core principles of The Bell Way, each child is supported and encouraged in line with their individual needs which will complement their development at home.
How can we support your child?
The Primary Reception class curriculum completes the final year of the UK Early Years Foundation Stage Framework. The Reception class marks most children's very first step into formal schooling. This can be an exciting time as children in our Primary Reception class start to prepare for the next stage of their education.
The Primary Key Stage 1 (a 2-year cycle) curricula are based on the curriculum for England. It provides pupils with an introduction to the essential knowledge they need to become educated citizens, inspires their learning and stimulates an appreciation of human creativity and achievement.
Key Stage 2 provides pupils with the essential knowledge they need to become educated citizens, inspires their learning and stimulates an appreciation of human creativity and achievement. It is a 4 year cycle based on the national Curriculum for England.
Why choose Bell?
Here are just a few reasons why we think Bell is the right place for your child.
Track record of success

As a leading language school and education provider in the UK, Bell has a successful track record in delivering unforgettable learning experiences to students across the globe since 1955, when its first school was established in the famous academic city of Cambridge.

Bringing this knowledge and experience to Geneva, we established our nursery at Bell Colombettes in 1993, where we have developed a strong reputation in delivering expertly-designed programmes underpinned by The Bell Way – developing confident, curious and capable children with a natural fluency in English.

Ideal location

Bell Colombettes is located at the heart of the international district, home to the Palais des Nations complex of UN offices in Parc de l'Ariana and World Trade Organisation. For us and your children, that means that we can take full advantage of our indoor facilities and outdoors spaces, making every day a new adventure.

For you, that means convenient car drop-off points and easy transport links – by train, tram and bus – making the nursery an ideal location for parents who live, work or commute to the Right Bank (Rive Droite) – including Servette and Petit-Saconnex, Paquis and Nations, Saint-Jean Charmilles and Grottes and Saint-Gervais districts.

Learning the Bell Way

Each student's learning is guided by the 6 principles of The Bell Way. A learning approach model that we developed alongside an Emeritus Professor from the University of Cambridge.

The Bell Way is core to everything we do at Bell, enhancing your child's progress and success in achieving their goals.

Outstanding student care

We provide an outstanding level of care to ensure your child has the best home-away-from-home experience. With a student:staff ratio of 1:8 (1:6 for bilingual nursery), we are proud to offer comprehensive supervision and support to all children in our care – from arrival to departure:

Dedicated teachers and teaching assistants available at all times
Trained medical first aiders
Safeguarding and criminal record checks on all staff
Child protection training for all staff

Child-led and theme-based learning

We intentionally implement theme-based learning to take place inside and outside the classroom – giving teachers the flexibility to take learning in a direction that best meets the needs and motivations of the children.

This fully-integrated approach to their growth and development gives children the opportunity to learn a variety of critical skills, and gives each child a personalised learning experience that guarantees they will stay motivated, engaged and happy.

High rate of return students

Bell Switzerland supports learners across all stage of development – from ages 2 to 18 years old. More than 30% of our pupils return to us to continue their learning and development and language fluency. For us, there is no greater indicator of our success, and there is no greater joy to be able to inspire students to fully reach their potential.
Students are encouraged to express their potential at their own pace [...] Individual attention is given to each student. The small group size allows for individualized teaching [...] Highly motivated teachers who take great care of the pupils entrusted to them.
The teaching of nursery and young learners is excellent in the consistently high level of motivational techniques and classroom management skill demonstrated to bring out the best in the children, as well as in the exceptional creativity and variety shown in techniques and materials.
Find out more about this programme
HOW TO APPLY
What is your next step?
We recognise that this is a big decision for you and your family. We are here to help support you as much as we can.
If you would like to arrange a visit or speak to our Primary school team, please contact us here. If you're ready to take the next step, get your registration started and contact us.