Learn Italian
Learning is not a one size fits all. We will match your learning goals and ambitions with the right course for you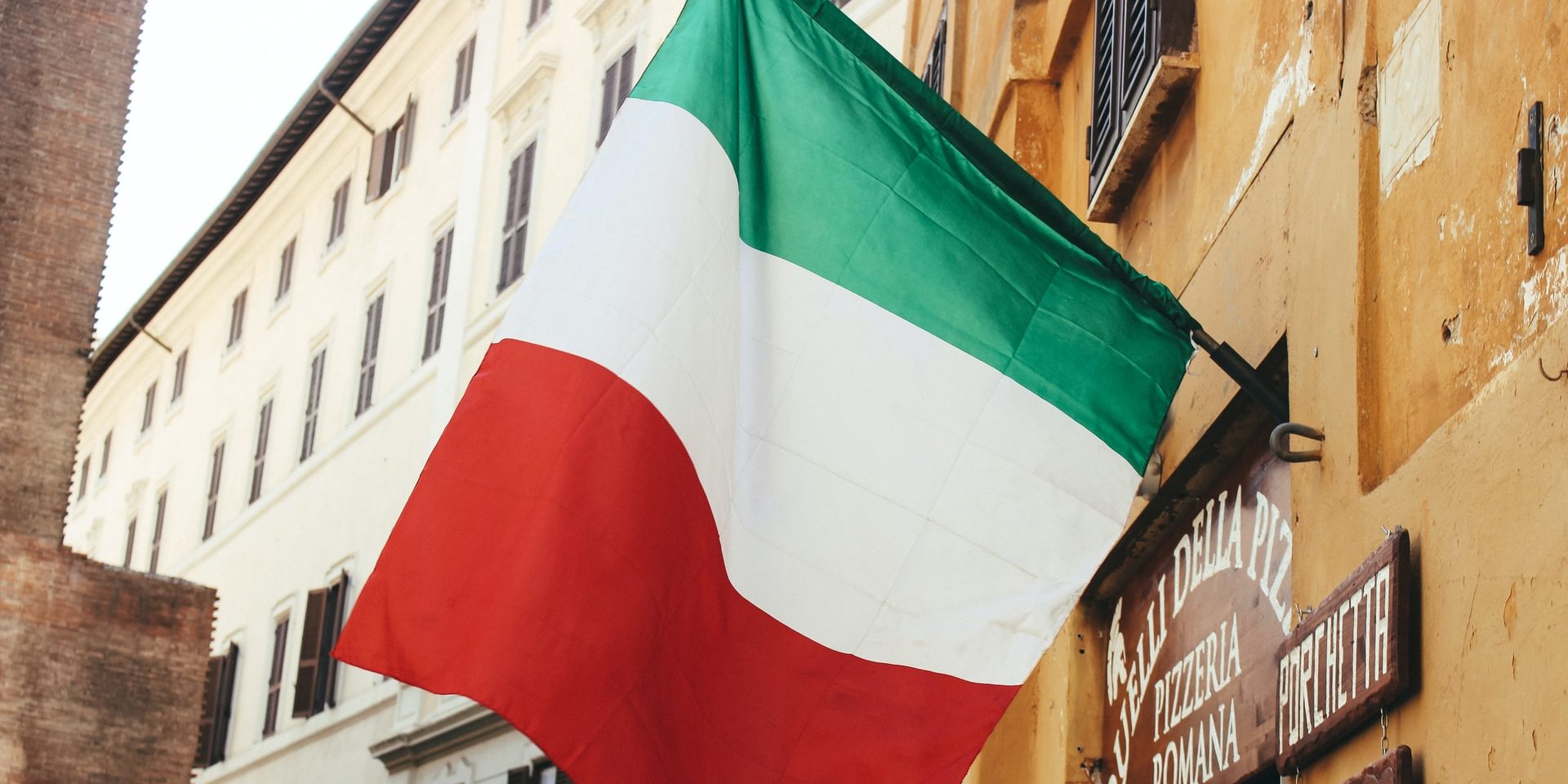 Learning with others
Improve your key skills in listening, speaking, reading and writing, or enhance your exam skills to achieve your desired score in the desired language exam of your choice. Group language classes are an excellent way for individuals to develop their language fluency. Bell enhance group language fluency using its proven language learning methods and pedagogy -The Bell Way-.
Online Classes
Our on-demand and live online classes are designed to support you to develop your language skills online, and still, have opportunities to work collaboratively with other international students from the comfort of your own home.
Private tuition
Alternatively, you could try our 1-to-1 coaching programme. With your goals in mind, we will create a customised plan to develop your skills. Through interactive 1-to-1 online support with a highly qualified Bell teacher, you will master those difficult language areas and improve your confidence in the language.
How can we support you?
These classes will help you find a dedicated time and setting outside of your daily routine. A face-to-face class is perfect to break away from distraction, and some may feel more comfortable and learn more easily in a familiar, traditional classroom situation.
Online courses allow for students to benefit from learning in their preferred setting, at home, in the office or anywhere they want. You can choose to learn at your own pace or with a live tutor in private or group lessons.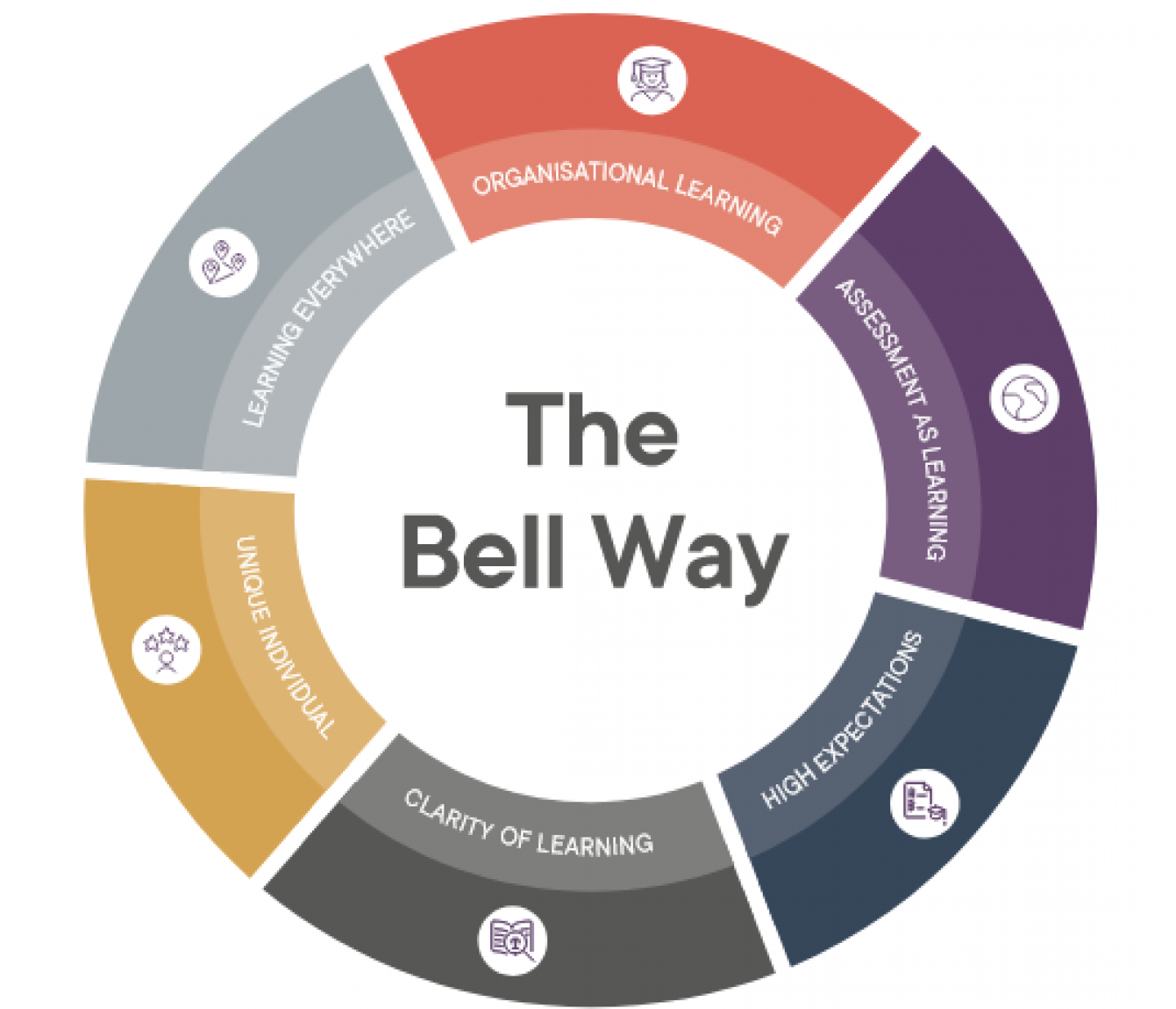 learning the bell way
Our approach
Our unique learning approach – The Bell Way – is core to everything we do at Bell. It was developed by our academic team alongside an Emeritus Professor from the University of Cambridge. It is based on six core principles that shape all our programmes.
The combination of your hard work, regular practice and commitment to lessons – and our 65 years of teaching expertise – is guaranteed to see you aim high, exceed your expectations and become a confident user of the language.
Located just a few minutes walk from the United Nations, Bell at Colombettes has been home to our teaching in Geneva for over 25 years. We teach nursery, young learners and professionals at this location.
Why choose Bell?
Here are just a few reasons why we think Bell is the right school for you.
Track record of success

As a leading language school and education provider, Bell has a successful track record in delivering unforgettable learning experiences to students across the globe since 1955, when its first school was established in the famous academic city of Cambridge.

For over 25 years, we have combined this international expertise with our knowledge and experience to Geneva, developing a strong reputation in delivering expertly-designed programmes underpinned by The Bell Way for students of all ages.

Ideal location

Bell Colombettes is located at the heart of the international district, home to the Palais des Nations complex of UN offices in Parc de l'Ariana and World Trade Organisation.

For you, that means convenient car drop-off points and easy transport links – by train, tram and bus – making the nursery an ideal location for parents who live, work or commute to the Right Bank (Rive Droite) – including Servette and Petit-Saconnex, Paquis and Nations, Saint-Jean, Charmilles and Grottes and Saint-Gervais districts.

Learning the Bell Way

Each student's learning is guided by the 6 principles of The Bell Way. A learning approach model that we developed alongside an Emeritus Professor from the University of Cambridge.

The Bell Way is core to everything we do at Bell, enhancing student's progress and suc,cess in achieving their goals.

Teaching expertise

All our teachers are highly qualified and experienced, meaning that you can expect the highest standard of education and professionalism to guide you in your language course with Bell.

We are also dedicated to continually innovating and improving how we teach. All our teachers are encouraged to innovate their teaching practice and methodologies through classroom research, and as a result, some of our teachers have become published authors and are invited to speak at international, industry-leading education events – including the high-profile IATEFL in UK.

Outstanding student care

We offer a high standard of support and care for all our students. With a student:staff ratio of 1:8 (1:6 for bilingual nursery), we are proud to offer comprehensive guidance and support to all participants in our classes – from the beginning until the end:

Dedicated teachers and teaching assistants are available at all times
Trained first aid staff members throughout the school
Safeguarding and criminal record checks on all staff

Corporate training

We have a successful track record of taking the bespoke needs of our clients to coordinate or design and deliver courses that exceed their expectations. We deliver measurable outcomes and a memorable experience for all our partners, organisations, corporations, and individuals.
HOW TO APPLY
Let us help you achieve your learning goals
We are here to help you find the right course for you.
If you have found the right course, you can contact us to make it happen.