English as a Foreign Language (Ages 5-7)
Discover fun and interactive ways to develop your child's confidence in using everyday written and spoken English.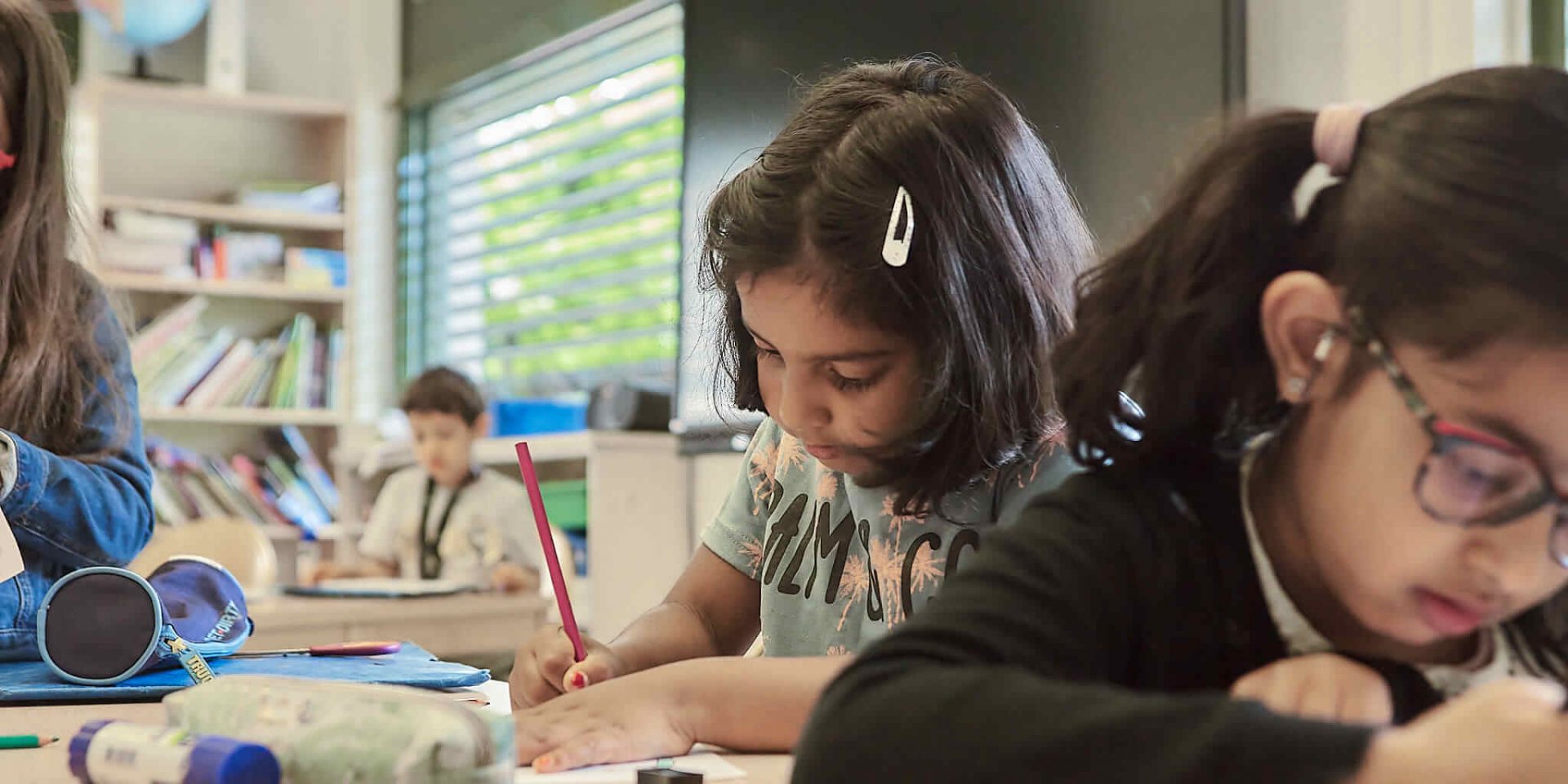 Learning by practising English.
Our English as a Foreign Language programme is designed for young learners who don't speak English at home, and would be starting the programme between ages 5 – 7 years.
This programme will develop core English language skills through theme-based activities and interactive learning – an effective way to learn language quickly and successfully. As they progress through key levels at Bell, your child will be continually monitored and reviewed to make sure they are in the best class for them – Starters (Pre A1) or Movers (A1 Beginners).
Young learners will also have the opportunity to prepare for and take the internationally-recognised Cambridge English exam to certify their English language achievement.
Term dates
Term 1
21 August - 22 December 2023
Term 2
8 January - 28 March 2024
Term 3
15 April - 28 June 2024
Course length
3h per week, every Wednesday or Saturday
Location
Bell ColombettesBell Camille-VidartBell at Montbrillant
What to expect
Learning outcomes
Children attending our weekly English as a Foreign Language programme can expect to achieve the following learning outcomes:
Gain confidence and become more independent learners
Develop their listening and speaking language skills
Improve vocabulary, pronunciation, and understanding of grammar
Gain essential 21st century life skills (communication, critical thinking, collaboration, creativity, and cultural awareness)
Gain an internationally-recognised qualification for English language (optional)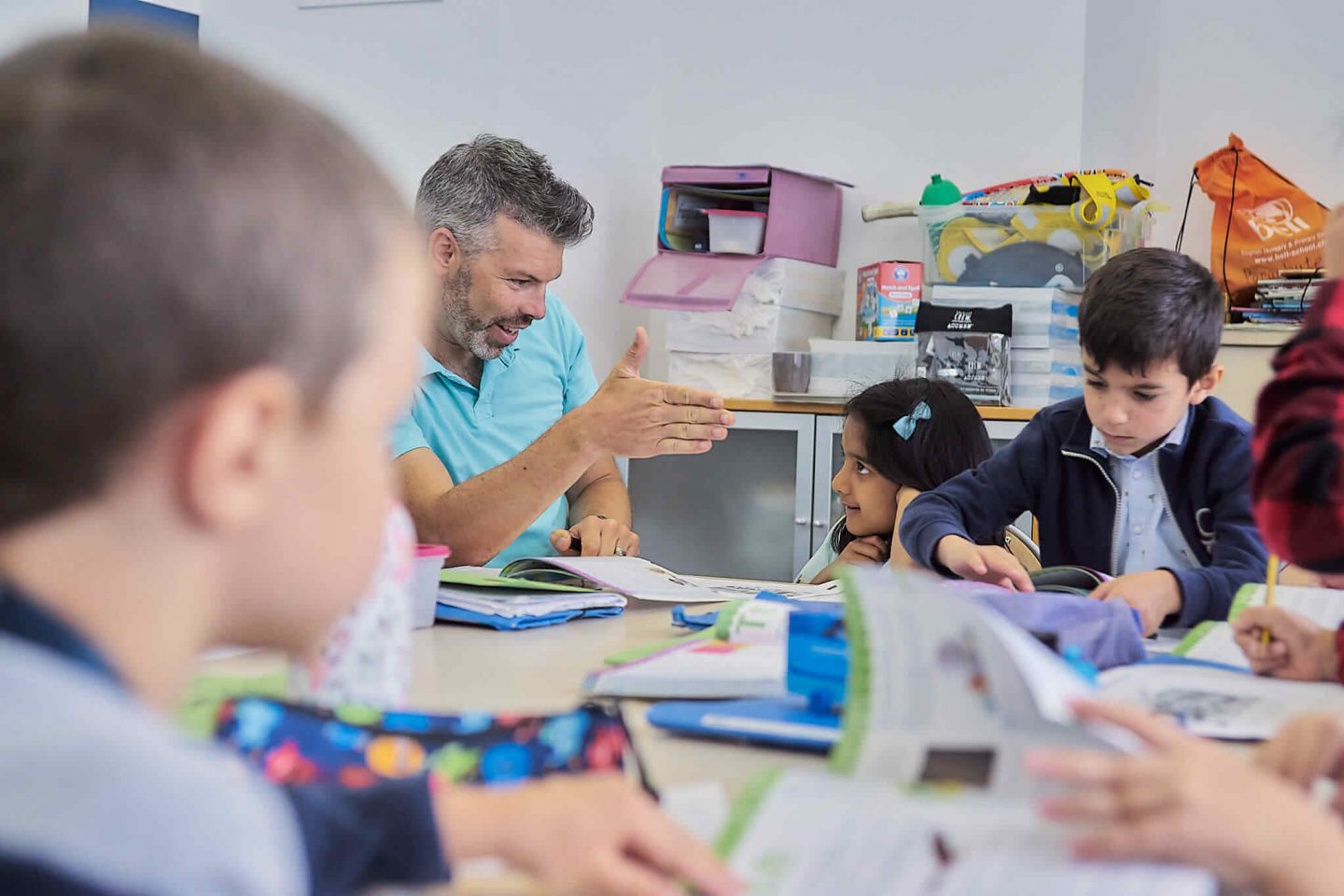 Learning the Bell Way
Our approach
Children learn through more complex play and scenario role playing, whilst developing their writing and other communication skills. Activities on the programme include:
Vocabulary games
Role play
Book making
Songs and rhymes
Arts and crafts activities
How to register?
Completing the registration form below is the first step in the enrolment process. The Bell team will contact you to organize your child's placement test and send you an offer of enrolment. Please be informed that the form is not contractual at this stage.