Learn theBell Way
Our unique learning approach - The Bell Way - ensures your child benefits from a comprehensive learning experience.
We teach inside and outside the classroom.
Our unique learning approach – The Bell Way – is core to everything we do at Bell. It was developed by our academic team alongside an Emeritus Professor from the University of Cambridge. It is based on six core principles that shape all our programmes.
Our curriculum starts with the Early Years Foundation stage (EYFS) framework in Nursery to Primary Reception and progresses to the Key Stage 1 curriculum in Primary Year 1 and Year 2 – a standard set across all schools in England.
With key principles of the Bell Way underpinning everything they do, your child will be encouraged to aim high, exceed their expectations and develop a strong foundation of life-long skills for learning, life and work.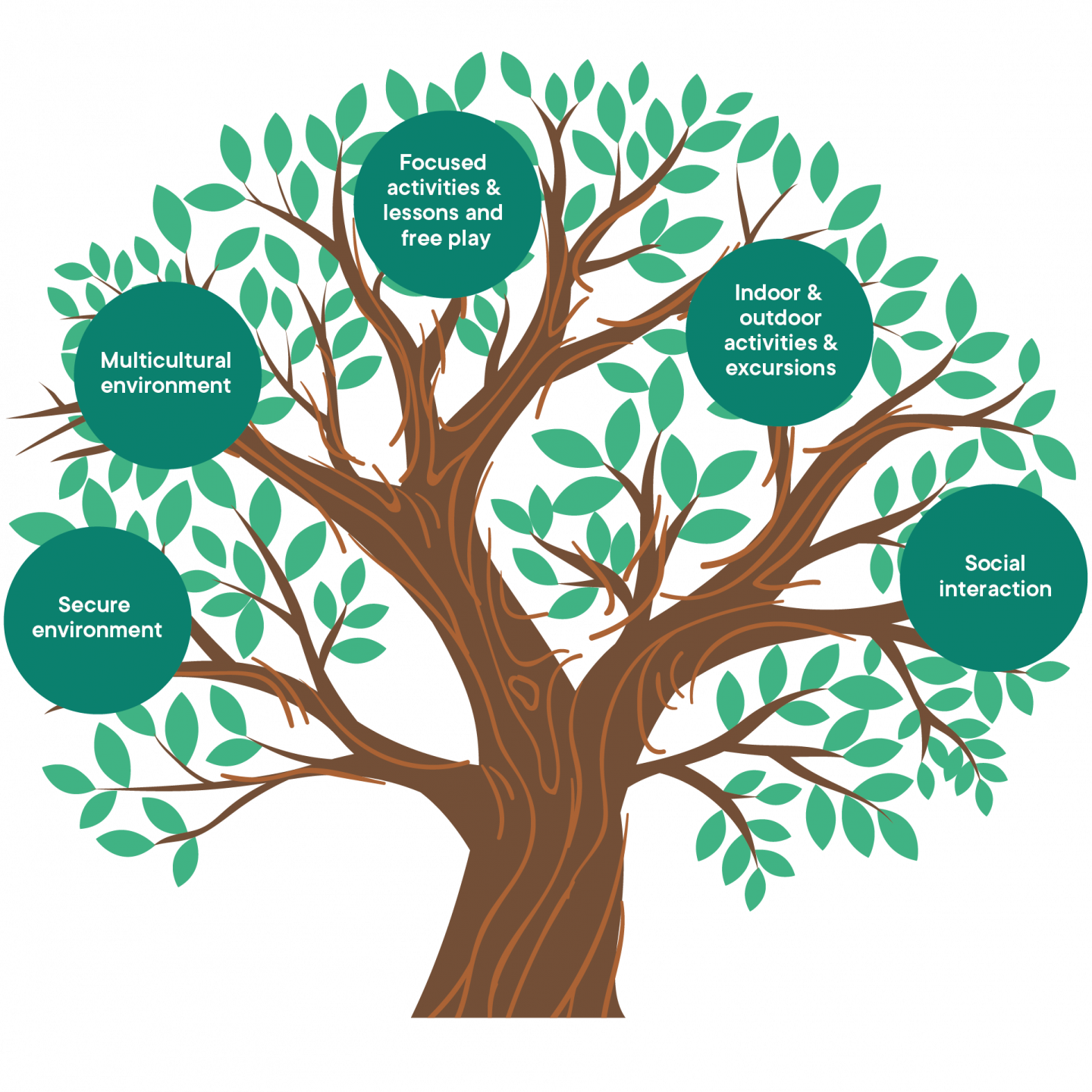 Early Years Foundation Framework
All our nursery school classes follow the Early Years Foundation Stage Framework focusing on seven areas of learning and development, underpinned by the Bell Way.
Prime areas of learning and development
Communication and Language
Physical Development
Personal Social and Emotional Development
Specific areas of learning
Literacy
Mathematics
Understanding the World
Expressive Arts and Design
Key Stage 1 curriculum
From Primary Year 1, your child will be making the exciting transition to formal education and study core curriculum subjects.
Core subjects
Mathematics
Science
English
Foundation subjects
Art and Design
Computing and Information Technology
Geography
History
Music
Physical Education
French